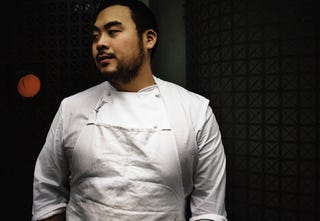 Restaurateur David Chang, a DC-area native best known for his Momofuku empire, has a (ludicrous, doomed) plan to buy the Washington Football Team.
I''m going to try and raise $6 billion on @kickstarter to buy @redskins from Dan Snyder. I'm serious...who's coming with me?

— Dave Chang (@davidchang) December 10, 2013
This will never happen. God, let this happen.